Change, it is said, is the only constant in life, but change is now happening faster than before, as savvy investors know- yesterday's dud stock could be tomorrow's star performer. Volkswagen, Europe's largest carmaker, could have hardly been fancied to be a trendy stock a week ago, but that was before CEO Herbert Diess revealed the company's push to go electric, with plans for six "gigafactories" making batteries in Europe by 2030, CNN reported. 
Volkswagen Rises On Electric Vehicles Push.
In an update on the move, on Tuesday, Volkswagen announced it would sell over 2 million electric vehicles by 2025. It went on to announce its software push hiring 6,500 coding experts over a five year period and creating its own operating system to become Europe's second-biggest software company after SAP (SAP).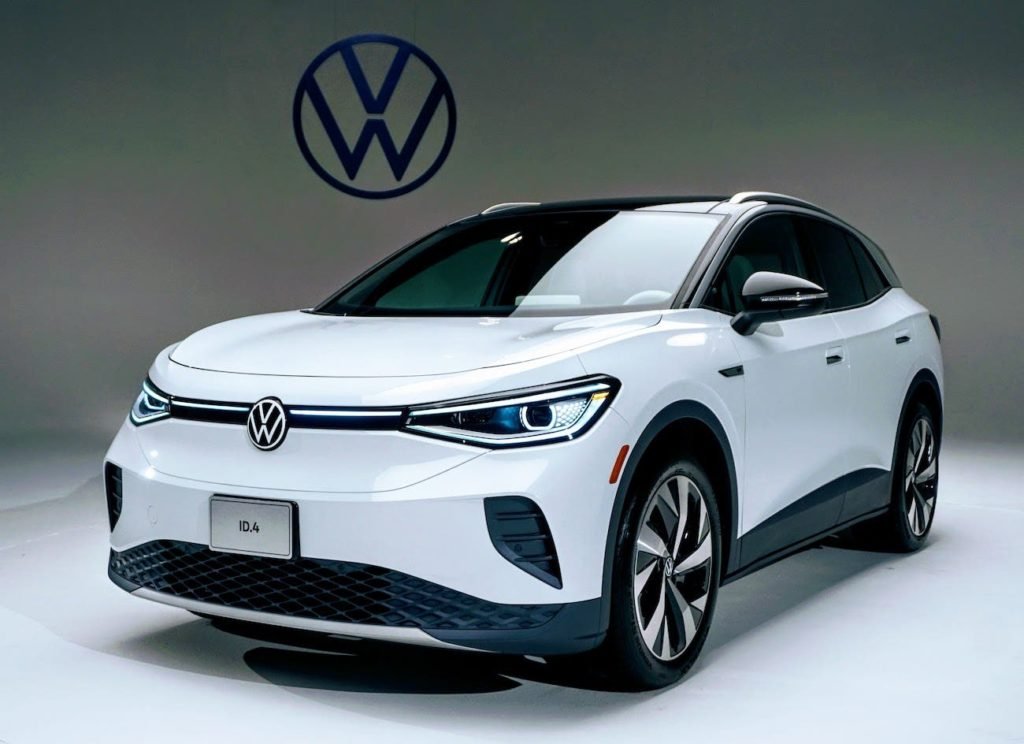 Investors greeted the announcements with much enthusiasm, as seen in the company's shares gaining 20% last week, with 2021 gains coming in at 45%. Meanwhile, its less-liquid ordinary shares were up 65%, even as they declined sharply on Friday.
US retail traders followed suit, picking up the company's thinly traded ADRs or American depositary receipts, which shot up remarkably. With ADRs, investors can sell and buy foreign stocks on US exchanges.
Volkswagen has made the scale of its thrust into electric vehicles clear with €35 billion ($42 billion) worth of investments in the technology. 
Commentators put it down to the Tesla effect, Elon Musk's, Tesla had a market value of around $625 billion, as against $170 billion for Volkswagen. Tesla's sales last year came in at 500,000 vehicles while the corresponding figure for Volkswagen was 9.3 million.
However, Volkswagen seemed following the trail blazed by Tesla, endearing it to investors. According to UBS analysts, Volkswagen could match Tesla sale by sale as early as 2022. They project that Audi and Porsche's owner would go on to overtake Tesla electric vehicle sales by 300,000 in 2025.
The tech ambitions of Volkswagen mattered even more as it focused majorly on software capabilities up-gradation. It also announced this month that the first wireless updates were coming to the ID.3 this summer.
Also, Diess, like Musk, seemed to be taking to social media in a big way. The German CEO had joined Twitter, with his presentations to investors and the media having an unmistakable "tech startup" feel about them.
According to UBS analysts who spoke last week to reporters, investors had failed to appreciate Volkswagen's speed was gaining Tesla territory.
UBS analyst Patrick Hummel said recently that they had more confidence than ever that Volkswagen would deliver the unique combination of volume growth, which would make the world's largest [electric] carmaker, together with Tesla, as soon as next year, with their margins stable or even growing from there. He added that was something totally unappreciated.
Meanwhile, investors were having a second look at other traditional automakers, too. With General Motors and Ford shares gaining roughly 45% so far this year, executives revealed more details about their electric ambitions.
Commentators point to Volkswagen, Ford and General Motors as good examples of established companies finding new ways of doing business in response to massive changes induced by the climate crisis.
Similar changes had been faced by energy companies, one reason for the International Energy Agency last week saying that gasoline demand peaked.
The IEA said in a report that gasoline demand would likely not return to the levels seen in 2019 with efficiency gaining and the shift to electric vehicles eclipsing robust growth of mobility in the developing world. It added that aviation fuels, which took the hardest hit from the crisis, would return slowly to 2019 levels by 2024; however, business travel trends may be altered permanently with online meetings.