With affluent Americans leveraging cheap mortgage rates, rising savings, and working from home in the pandemic, sales of bigger homes and demand of million-dollar listings outstripped home sales across all other price ranges, USA Today reported.
Luxury Home Sales Boom As Affluent Americans Look For More Space In The Pandemic
The number of homes with $1million price tags sold was up 81% at 17,216 in February, against 9,635 of earlier year while the number of homes sold for under $100,000 was down 26% at 22,569 from 30,382 a year earlier, according to the National Association of Realtors, USA Today reported.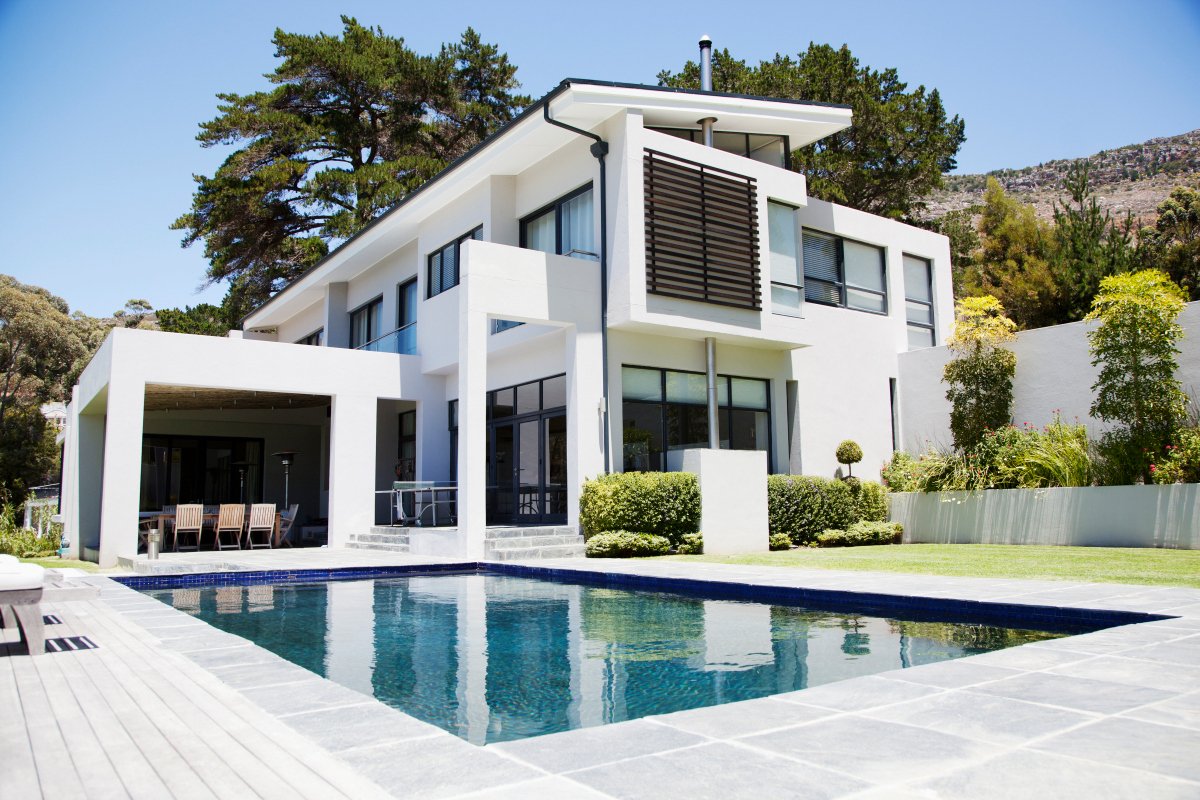 The sales of homes fetching over $1 million doubled in the Midwest over the same period, while the Northeast, saw the number increase by 98%. The South registered a 94% increase.
Meanwhile, the inventory deficit of homes priced less than $250,000 coupled with job losses had led to falling home sales in that bracket.
According to Lawrence Yun, NAR chief economist, the demand for larger homes was driven by the desire of Americans of means for more space for use as offices and gyms, while they worked from home in the Covid pandemic. He added, the larger space automatically meant a pricier home.
Yun added that falling mortgage rates (at 3.04% at present), throughout 2020 as also early this year had also pushed up luxury home sales. Luxury homes came in the top 5% bracket of any market.
According to a report by Seattle-based real estate firm Redfin to which USA TODAY was given exclusive access, while the homes sales growth had earlier been similar across price ranges, the pandemic had seen it diverge as inequality rose.
Luxury home sales in the U.S. soared around 42% year over year in the in 2021 first quarter, overtaking sales growth across other price tiers by far, according to Redfin. Affordable home sales (those in 5th-35th percentile) were up 7%, while mid-priced home sales increased just 5.9%.
Daryl Fairweather, Redfin Chief Economist, said there were people who had become much wealthier with the increase in their stock portfolios, and they were focusing on housing to spend money. They were not going out dining out or vacationing, they preferred spending money on housing, as they spent more time at home.
The typical luxury home was on market for 61 days, during the first quarter, 38 fewer than the corresponding 2020 period. That compared with expensive homes' 26 fewer days, 18 fewer days for mid-priced and 14 fewer for affordable homes.
Fairweather said, one of the reasons of the low affordable homes inventory was those owners were not listing them.
He added homeowners in that bracket had reservations about putting their properties on the market over worries of finding their next house. Mortgage forbearance during the pandemic was another reason for the hesitancy.
He said if one was struggling financially, the forbearance relieved one of making mortgage payments, and sale of the property, he said. He added it was holding back inventory.
Another reason for the low affordable homes supply was the low interest among builders to put up enough homes following the hit they had taken from the last housing crisis which rendered many bankrupt, said Yun.
Instead, builders had focused on luxury homes due to higher margins, he added.
The U.S. shortage in the housing market was up at 3.8 million units at end 2020, mortgage giant, Freddie Mac's new data showed.
Home prices were increasing across all market segments on low rates of mortgage, pandemic buying spree and, the shortage in national housing.
Prices of the US' most affordable homes increased 16.5% YoY over the first quarter, and luxury prices saw a similar gain of 14.7%. The report added that the remaining three tiers saw increases that came closer to 10%.