The Chinese tech giants Huawei are stepping to technology for pig farmers as it deals with tough sanctions on its smartphone industry. It was since the trump govt labeled the company as a threat to US national security. 
Huawei Is Steps To Pig Farming During US Deterrent.
So, the fall in smartphone sales made Huawei look for other sources of revenue for its technology. This farming technology is completely designed with Artificial intelligence (AI) for pig farmers, also Huawei is planning to step into the coal mining industry.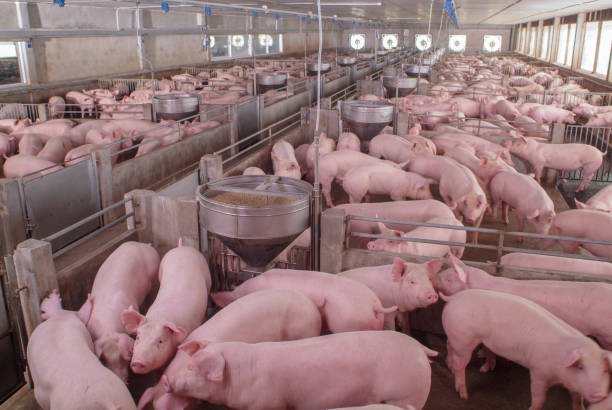 It is not only Huawei but the Chinese government looking forward to a reset of the firm in Post Trump US. This comments major Chinese company states how much china inc is hoping for a reset of US-China relations in Biden time. There is possibly no greater symbol of that rivalry than Ren Zhengfei, founder of Huawei. The firm has consistently denied allegations of being a national security threat and it was no different this time. But during this Chinese firm appeared to extend an olive branch to the new American president, there was also a distinct warning to the US: trying to keep china down will not work. The famous fond of historical references to drive home his points Mr. Ren warned the US risks repeating the same mistake the UK did, when "in the mid-18th century the UK adopted a closed-off policy towards the UK did, when "in the mid-18th century the UK adopted a closed-off policy towards the US, which pushed the US to rise as the most powerful country in the world." The Huawei founder also stated that blocking Huawei and china could lead to "an unexpected outcome." But Mr. Ren was also conciliatory – and said he hoped for more open policies towards Chinese companies in a new Biden era, saying this would help American companies and the US economy. Other Chinese firms have also appealed to the new administration. Also, earlier Chinese telecoms firms asked the New York stock exchange to rethink their planned delisting, in the latest back and forth about whether they should be allowed to trade in the US. It is hard to see how those appeals will be granted.
As a result, the allegation claimed by the former president of the United States has resulted in the world's largest telecoms equipment maker has been limited to making 4G models as it scares the government permission to import components for 5G models. Huawei has also been failed in the development of 5G in numerous countries including the UK, amid fears over national security.
Valid reports state that it will reduce its manufacturing of smartphones by up to 60% this year, although it said it cannot confirm this figure. According to statistics in November the company sold its budget phone brand honor to a consortium of dealers and partners.
A popular company spokesman opinioned "the issue is not like there are any problems with our quality or experiences of the Huawei products. It's not a level playing field for Huawei as the company is caught in between the geopolitical tensions." And so, Huawei appears to be looking for other sources of revenue by moving into cloud computing services, smart vehicles, and wearable devices. It even has plans for a smart car. Apart from this technical industry, the company has its eye on few more traditional industries since China has the world's biggest pig farming industry and is home to half the world's live hogs. So, the introduction of technology like AI will be a revolution in the modernizing of traditional farm culture. The technology includes disease identification, facial recognition, weighing diet, and much more as per valid information from the company. Other tech giants in the country including JD.com and Alibaba have already started working with pig farmers in china to bring new technologies still it is never late for Huawei since they got the most modern ideas for technology.
The Huawei spokesman also added that ICT(Information and communications technology) could be applied at its best in traditional industries like pig farming to create more and more values and privileges for the traditional industries, especially in this modern 5G world.