Morgan Stanley predicts that the stocks will remain attractive despite rising Treasury yields. Even though the market has turned a corner on inflation fears, Morgan Stanley's research shows the rise in Treasury yields will not have a long-lasting impact on the market because it's not the type of increase typically associated with weakness in stocks. On Tuesday, the firm's global head of macro strategy told that "we are not seeing interest rates spike higher. We are not seeing a taper tantrum as we did in 2013 when interest rates rose 150 basis points in three months".  
Morgan Stanley Predicts That The Stocks Will Remain Attractive
Matthew Hornbach said that "Powell talked about the higher rates that we have seen over the past six months as not really being a problem because of the nature in which interest rates have risen". He also added, "the Fed also recognizes that it will have to keep an extraordinary amount of accommodation in the marketplace, which just naturally lends itself to being on hold with short-term interest rates at zero for longer. Those two factors combined can get the yield curve to continue to steepen up and get those long-term interest rates to keep pushing up towards 2%. Then I think you might see a different type of reaction in risky assets-including the equity market".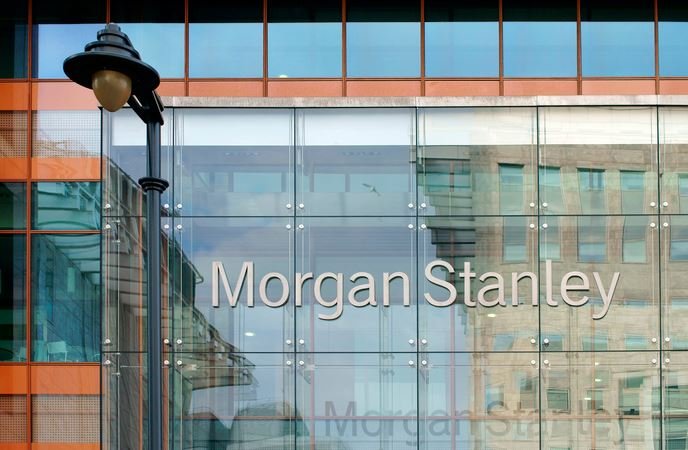 The explosion of economic activity may put inflation fears
According to the firm's chief market strategist, the explosion of economic activity may put inflation fears. Last Friday, he said that "we are going to see an explosion of economic activity. The economy is going to do better in the back half of this year as we normalize activities with vaccines rolling out and virus counts coming down".
According to Hogan, who oversees $15 billion in assets under management, prices will still go up. The record personal and corporate savings rates should also alleviate higher prices brought on by the recovery and surging demand. He said that "some of those prices will be transitory and some of those will be permanent changes. For example, semiconductor chips are on fire right now because there is a shortage of those. They are keeping automakers from being able to produce cars. We have got a balanced approach to technology and cyclical. Every two months, we make sure that the barbell is even. Over the last 20 years, some of the best bull markets we have seen have been in rising yield environments".
National securities' Art Hogan also acknowledged that rising Treasury yields typically put pressure on future growth and he sees an epic corporate earnings comeback mitigating the impact. Also, many finance experts believe that the countries' economy is going to do better in the back half of this year.