The Baltimore plant, that recently had to discard 15 million Johnson & Johnson doses due to mishandling of ingredients, had always disregarded rules and deemphasized errors, according to investigations, ex-workers and clients. 
U.S. Invested In A Leading Vaccine Manufacturer Despite Worrisome Signs
Over eight years ago, the government ploughed money into an insurance policy against immunization deficiencies during a pandemic. It paid Emergent BioSolutions, a biotechnology firm based in Maryland known for manufacturing Anthrax vaccines, to have a plant in Baltimore, always on deck.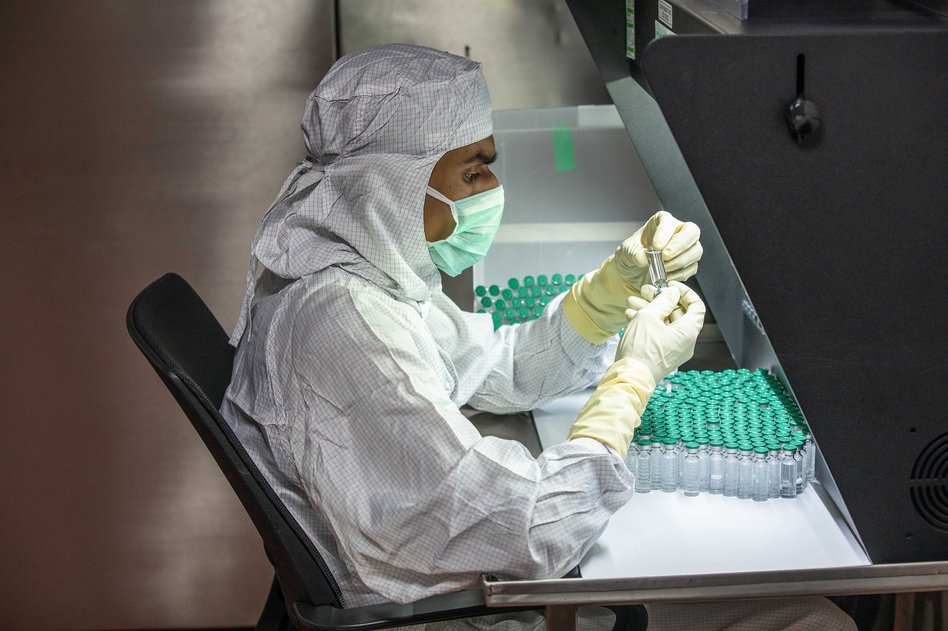 With the onset of the corona virus pandemic, the plant emerged as the primary U.S. location for manufacturing vaccines formulated by the pharmaceutical giants, namely, Johnson & Johnson and AstraZeneca, producing upto 150 million doses as of last week.
However, not even a single dose produced at the factory has been put to use, since the plant is not yet authorized by U.S. regulators to produce vaccines and sell them to the consumers. Last week, Emergent had informed that it would dispose of 15 million doses of the vaccine, following the incident where an employee had accidentally mixed up the ingredients of Johnson and Johnson with that of AstraZeneca.
The Biotech company and government health officials have long promoted their partnership as a success. However, thorough investigation had previously revealed severe underlying problems at the factory, including a corporate environment that neglected errors and misconducts and a government sponsor namely the BARDA(Biomedical Advanced Research and Development Authority), which acted more like a partner than an inspector.
Previously confidential documentations and interviews with present and former government officials and ex-employees, all paint a picture where the plant appears to be deeply incompetent, in terms of taking up such a massive task, in spite of the company previously receiving a huge amount of $163 million from the federal government to enhance the facility and accordingly make it efficient for high-volume production.
According to internal sources, the contamination incident that had occurred at the factory was not the first time the company had to throw away such large number of doses. Between October and January, the company had to dispose of five lots of AstraZeneca vaccine- the total amounting to over 10 million doses- due to contamination or possible contamination.
In 2020, investigations conducted by AstraZeneca, Johnson & Johnson, two government agencies as well as Emergent's own inspectors discovered that the plant situated at Baltimore failed to follow some standard industry measures and often also failed to disinfect and prevent contamination. Although investigations always discover problems, government officials and outside experts are of the opinion that the patterns of shortcomings at the factory indicate deeper quality issues.
An investigation conducted for AstraZeneca emphasized the dangers of viral cross-contamination, which is supposedly the reason behind the ruin of 15 million Johnson & Johnson vaccines. Additionally, the investigations also revealed a consistent problem of mold developing in areas that are supposed to be kept clean, inadequate disinfection of plant equipment leading to development of bacteria and poor training of some employees.
Emergent's own inspectors had repeatedly found mold developing in the room where cell cultures are grown. Development of molds can be severely concerning if airborne spores contaminate the drug substance.
The Baltimore plant is still under thorough inspection. However, the 62 million doses of Johnson & Johnson vaccines that were already produced there are running a risk, given that there is a fair chance of them being contaminated as well. Over the weekend, it was also notified that production at the Baltimore factory of the vaccine that was originally formulated by AstraZeneca will be relocated to someplace else, with assistance from the Biden Administration.